Aug 9, 2017
Dak galbi
(닭 갈비) is very popular all over Korea, especially in Chuncheon, a city in Gangwon Province, where the dish originated in the 1960's. It is a spicy stir-fried chicken dish made with boneless chicken pieces, rice cakes (tteokbokki tteok), green cabbage, sweet potato and other vegetables. Dak means chicken, and galbi means ribs. But, there are no ribs in this dish.
Back in the day, pork ribs (돼지 갈비; dweji galbi) were too expensive for everyday grilling, so a restaurant cook created a similarly flavored dish with chicken instead and called it dak galbi.
The sauce for dak galbi is made with staple Korean ingredients, such as gochugaru (red chili pepper flakes), gochujang (red chili pepper paste), garlic, ginger, etc. It sometimes contains Korean curry powder, which is a premade mixture. Dak galbi is typically not served with rice, but it's customary to mix some rice into the leftovers at the end to make fried rice.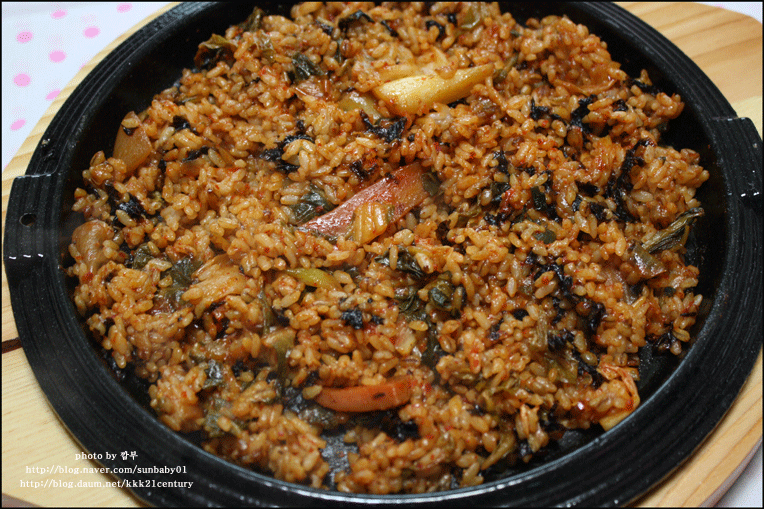 For more recipes visit www.koreanbapsang.com
kingkingma